Home : Erotic Stories :

Reviews 5 : - add review, Author : Vixxxen_Brianna, Part 2 from 3.
Ms. Red
Section 2.


In the shower that night, Tim had his hard dick enveloped in his hands. Thoughts of gripping that thick ass of hers as he flopped it up and down over his cock. Slamming his cock into her bouncing ass. Or how he'd like his face burried in her cleavage as she jacked him off again. Maybe wrapping those soft lips around his huge...... then he cummed. Went to sleep.

And, of course, totally forgot about his assignment. So the next day, coming into his second period Math class, he found that Ms. Red wasn't even there. Just a goddamn substitute! "OH NO!" There he sat, dissapointed to no end. Maybe, he thought, Maybe he really only dreamed yesterday up. He begun to sink into a state of embarassment throughout the entire day. Feeling a sense of emptyness. For once, he hoped, For once it'd be nice for a dream to reach a state of reality.

At the end of the day, he decided to return to her classroom. Though, the only one there was that substitute, so he left rudely. "Tomorrow's another day," he told himself, "tomorrow she might be there. Maybe she's sick today."



Pages : 1 | 2 | 3 | More...

New XXX Sites Reviews
Random

Let me introduce myself. My name is Mickey, I am 19 years old, and I have an Oedipus complex. For those who have yet to take a psychology course, an Oedipus complex is a condition discovered by Sigmund Freud in which a boy or young man has secret desires of killing his father and marrying his mother. It has taken from the ancient Greek tale of Oedipus Rex, who killed his father and married and impregnated his mother without realizing that he did... 100% fiction!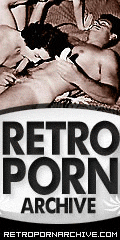 More Sex links...