Free Erotic Chat
3-Oct-2016: We just launched free adult chat (with text/webcams/audio support). This is 100% free porno chat and you can use text, audio and webcams here. ASexStories sex rooms hosted here and completely free!
Open X-rated horny chat in new window: Open Chat
Meet hot girls and guys online, use our dirty chat to find a story's author, new erotic friends, bdsm slaves and mistresses, new intimate partners!
You can also check list of top sex sites.

Random
Seeblings love
See how sister transformed gay brother into straight brother!
Random
Miss Bradshaw
An independant woman decides she likes the new delivery boy and uses him for her own wicked purposes...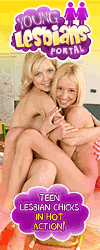 Random
How I brought our family closer
I did whatever I have to do to make our family happy...