Free Erotic Chat
May-2018: Sex chat was closed, due to new upcoming law about cookie uses and data handling. We will announce soon when chat will reopened.
Meet hot girls and guys online, use our dirty chat to find a story's author, new erotic friends, bdsm slaves and mistresses, new intimate partners!
You can also check list of top sex sites.

Random
Part 5, Husbands final taste of new pussy
This is the last part of my true story about Amanda and I, my employee who I had an affair with...
Random
Brotherly Love - Alaina Morgan
On my eighteenth birthday, I got a surprise from my brother...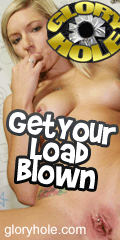 Random
Sibling Orgy
Alex hasn't seen his sister in 4 years, and now she's alll grown up!