Home : Erotic Stories :

Reviews 12 : - add review, Author : Faithful Design, Inc., Part 1 from 4.
Cindy Does her Best Friend's Dad
It was early Saturday morning. Dan Flanagan had slept in late since his wife and daughter were away visiting his Mother-in-law for the weekend. His first big chore of the day was to clean the pool He was on his way to the back when the doorbell rang. "Is Maureen home?" cheerfully asked the young girl at the door that he recognized as Cindy, his daughter's girlfriend. Cindy was wearing an oversize T-shirt covering her bikini, carrying a beach towel and a tote bag. "She is at her grandmother's this weekend." "Oh, I forgot!" Cindy lied, a look of disappointment on her face. "But you can still use the pool if you like. I was just going to run the vacuum out there." Dan couldn't help but feel a chill run up his spine as he spoke with the young girl. At 18, the same age as his daughter, Cindy was one of the most attractive teenagers he had seen. She was also a flirt. He wasn't sure if it was innocent or by design, but she had always managed to arouse him when she had come to dinner or stayed over at their house. It seemed that every time that she stayed over night, she always managed to be in scanty pajamas when he was around. Once, he was treated to an entire evening trying to watch TV while Cindy sat in the chair across from him. Only to his view were her legs slightly parted, just enough for him to see the crotch of her panties and her smooth, white thighs. On a couple of occasions, she seemed to have caught him looking, but she met his glance with a sexy wink and a smile. He didn't know what to do - he was almost sure that she was doing it on purpose -- flirting with him -- but he couldn't afford to let his wife and daughter find out something was going on, innocent or not. Now she stood at the door, about to enter the house knowing he was the only one home. "That's great, Mr. Flanigan. Thanks. I was looking forward to working on my tan!" Cindy had found out at an early age that she had the power to seduce men. An exceptionally cute little girl, whose mother had entered her in beauty contests since she was old enough to walk, she had managed at age ten to seduce a 17-year-old boy who had been paid to baby sit her. The boy had been chosen because his sister was sick and because he was a perfect kid who no one would ever suspect of doing any thing sexual with a young girl - and normally he wouldn't have - but this wasn't an ordinary little girl. Cindy's tactic was pretty much the same as the one she continued to use: innocent flirting. She lay on the floor in front of the TV wearing only her panties and a long T-shirt over them. Gradually, the T-shirt would climb up her thighs until he had a good view of her crotch. She watched his reactions in the reflection of the TV as he sat in the chair behind her. Then when she got up to use the bathroom, she came back with nothing under her T-shirt. She let the shirt climb up her legs until he got a perfect view of her round little ass. When she was sure he had his eyes glued to her, she raised both legs and moved them apart, giving him a perfect view of her crack. The boy had told her that she should get some pajama's on, but Cindy convinced him it was okay and even ended up on the chair in his lap, her T-shirt pulled above her waste. The boy had lost his usual discipline and fingered at her bald little pussy. She eventually ended up jacking him off - for the first time seeing a stiff cock erupt its' load all over her bald little pussy. From there she had continued to expand her knowledge of sex by seducing older men. An uncle had taught her to suck cock and her sixth grade teacher had been the first to sink his cock deep into her virgin cunt. It had always been her idea to play around sexually. And now she was gonna do it with her best friend's dad! Cindy lay on her stomach on the lounge clad only in her string bikini. Her long blonde hair was tied in pony tails on each side of her head so that it wouldn't keep the sun off her shoulders. She watched as Dan Flanagan worked around the pool. He was dressed in tight trunks and wore a Hawaiian shirt, unbuttoned, showing his hairy chest. "Mr. Flanagan, could you help me with this lotion?", she asked with all the sweet innocence she could muster. Dan sat in the chair beside her and rubbed some of the lotion onto his hands. While he did so, Cindy undid the tie that held the top of her swimsuit on. "I hate string marks." she exclaimed. Dan rubbed lotion until he had covered her back and sides. An occasional finger would make contact with a half-bare breast. She didn't flinch or complain. He wondered if maybe he was letting himself in for a lot of trouble. As he questioned his ideas about this girl, she reached back and untied the stings that held her bottom on. She folded down the back of her bikini bottom and looked back at Dan with her most flirting smile said, "I don't want to be a cotton-tail, either." Dan was speechless as he sat their viewing what had to be the most perfect teenage ass in the world. His hands rubbed in a circular motion as he covered her buns with the lotion, and then her thighs. He allowed his hands to slip occasionally between them and Cindy accommodated him by moving her legs slightly apart. Soon he found himself with his fingers buried in her crack. "Is this something that your boyfriend usually takes care of?", he asked. "No, I don't have one, Mr. Flanigan.", she responded as he continued fingering her hole. Her beautiful body was second only to her flirty personality. She looked at him with her beautiful eyes and sly, sexy smile and asked, "Do you know why I don't have a boyfriend?" He knew she was flirting with him. The temptation was great but He knew he had already gone too far with an underage girl and didn't want to risk ending up on the wrong side of the law. He knew he had already gone way too far. "No, seriously, do you know why I don't have a boyfriend?" "Why Cindy?", he asked, patronizing the girl. She reached over and gently rubbed his crotch, "Because, all the boys my age don't have this much cock!" She giggled. "Like, they stick it in, cum two seconds later, and then tell all their friends how they drilled you to the madras." she explained. I like older men. He felt his rod start to harden. Cindy started to stretch out completely with her legs now spread obscenely. Talking to him with her mouth just inches away from his cock she said, "I want you to fuck me, Mr. Flanigan."





Pages : 1 | 2 | 3 | 4 | More...
New XXX Sites Reviews
Random

As his fingers pressed firmly into her lower spine, she flinched a little as a small stab of pain shot through her lower back, but almost immediately the pain was replaced by a nice soothing warm sensation that seemed to radiate all around the painful area!!!...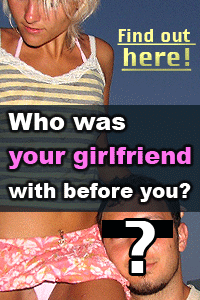 More Sex links...