Reviews 23 : - add review, Author : Stephanie Sarg, Part 2 from 2.
Black White 2
Jonelle slowly reached out her hand and ran it softly along the length of the bobbing erection. It felt so alive in her hand, and when she brushed over the bulbous head, it jumped a little, startling her at its sensitivity! Her mind was totally into seeing and feeling this strange and wonderful new toy when Rod brought her out of her reverie when he said, "Let's get those things off, right now!" Jonelle reluctantly released the black penis, and slowly removed her clothing, never letting her eyes leave the hardon that was pointing directly at her. Rod watched with fascination as the young white girl stripped off her things. When she got down to her bra and panties, a rush of adrenaline shot through him. This was going to be unbelievable turn on! This little blonde white girl looked like she was only sexteen! She wore a tiny 32A bra, a garment that was really totally unnecessary, due to the fact that her breasts were nothing more than two puffy pink nipples on a flat chest. Her panties were white cotton bikinis, that any preteen could have worn,ans when she was finally nude, Rod could see that her pussy had just a hint of fine blonde fuzz covering her bulging little lips. Now standing before him, Jonelle worried that he would not approve of her, and send her away, so when he told her to turn around so he could see her ass, she was positive that he was displeased with her! What he said next, however, made her heart leap, and her pussy drench! "From now on bitch, when I call, you come, do you got it," he ordered? In a low but obviously thrilled voice she answered back, "Yes Rod, whenever you call!!!" Now was the moment she found out what her place would be with him, when he replied to her, "Another thing bitch, from now on you call me master, do I make myself clear!?!" By now Jonelle was close to having a climax by just being near the black dominate with his huge erection, and the hard sounding tone of his voice made her feel like a very submissive white pussy indeed!!!
What happened next was the most extraordinary thing that Jonelle had ever experienced in her entire life. Rod took her by the waist with his two powerful hands lifted her up until her pussy was directly in front of his face. She had seen pictures of men eating pussy, but she was nowhere near prepared for the oral assault Rod made on her little cunt! Pulling her pussy to his lips, his long tongue snaked out, running up and down the length of her little crack. Jonelle, feeling like a rag doll in the giant's huge hands, moaned loudly when the insistent tongue found her little clit, and it only took a few seconds for her to flood his mouth with her cunt juice when she had her first orgasm with another human being! Rod gave her cunt a few extra licks for good measure, and then put her on her knees in front of him. "You know what to do bitch," he snapped, "so fucking do it!!!" They had talked about it enough in the chat room, and Jonelle knew exactly what Rod wanted, and what she wanted to give him! Her mouth opened and let the purple cock head slide smoothly into her virgin mouth, the feeling of which was like none she had ever felt! It was like submission and power both at the same time, power, because she knew that she was the one who caused her master to get this magnificent erection, and submission, because she was on her knees paying him homage with his hard cock in her hot little mouth! With the head in her mouth, she cupped his heavy balls with one hand, and jerked his thickness with the other. This was so much better than she had ever hoped it would be! Her white skin contrasted against his ebony body, the massiveness of his genitals, his perfect muscular build, and his dominate nature all combined to turn her clit into his sexual slave!


While she wanted him to ejaculate into her mouth, Rod had another idea, so after sitting down in an easy chair with his cock sticking straight up, he beckoned her to climb on top of him. Nervously she did as she was told, but even though she would do anything for him, this being her first fuck, and he being so large, she couldn't help but feel a little apprehensive! Rod sensed her fear, and not wanting to ruin their relationship before it even got started, talked soothingly to her, assuring her that he would be gentle with her, especially during their first time. With shaking legs Jonelle wobbling unsteadily, the huge head now brushing against the lips of her drenched cunt. "Okay baby, lower it slowly, yeah, that's it, nice and easy," urged Rod, while he helped her guide his dick into her tight little pussy. Jonelle tried desperately to relax her cunt muscles, but that was hopeless! Her pussy was a bundle of tightly wrapped nerves, and the only way in would be with force! With her grinding down and him pushing up, the big head slipped in with almost a snap. The initial feeling of being stretched caused a momentary sharp stab of pain, but as her cunt became accustomed to having such a large invader inside of it, the pain was gradually replaced by a wonderful warm pleasure.

When Rod was sure that she was ready, he pushed a few more inches inside of her, stopping when he could tell she was becoming uncomfortable. It was hard for him not to slam his meat all the way in with one stroke, in that just looking at the white little bitch riding his cock was enough to make a normal man blow right then and there! When he was about half way in, Rod pulled almost all the way out and slowly thrust back in, being careful not to go to far. With each stroke he went a little deeper, until he had her fully impaled on his hard erection. Jonelle's pussy was absolutely on fire, the mixture of pleasure and pain almost being more than she could bear! What she couldn't believe was the immense size of it all! She would never have believed that her tight little pussy could accommodate such a large cock! At some point, and she wasn't sure when, Rod had stopped thrusting, and she started bouncing up and down on his hard fuck pole! Now she was totally in his thrall, addicted to the huge penis filling her tiny cunt! She thought that her first orgasm had been hard, but she was ill prepared for climax she was about to experience! Her cunt muscles contracted on the massive prick, trying to grip onto the thick tube steak, but to no avail! Instead, the contractions turned her pussy into a sexual inferno! Rod had never felt such a tight pussy, and seeing how this delicate little white suburban girl had turned into a black dick loving cock hound, well, it was more than his pecker could stand, so when Jonelle felt the first white hot blast of cum spurt into her cunt, a thunderous orgasm shot through her straining pussy! Now both of them had lost control, Jonelle practically jumping up and down on the big stud, and Rod forgetting completely about being gentle, rammed his meat in and out of the little white pussy! When it was over, Jonelle collapsed against her master, giving him little kisses all over his hairy chest until slowly Jonelle felt the big dick grow soft and slip out of her now aching cunt.

While driving back to the mall to pick up Jonelle's car, both of them made plans to meet later that night in the chat room. Now, they would really have something to talk about!!!





Pages : 1 | 2 | More...

New XXX Sites Reviews
Random

Dr. Claibourne seeks Michael's closer relatives...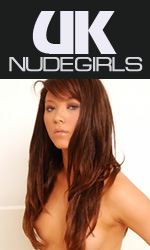 More Sex links...